"Our Cabinet is comprised of seasoned, hard driving and caring individuals with exactly the bold and visionary thinking our nation requires in these times of emerging challenges."
Honourable Prime Minister Bainimarama
---
Welcome to the Prime Minister's Official Website.
The People's Charter for Change, Peace and Progress captures my vision and the aspirations of the Fijian people on how to build our nation and progress it forward on a sustainable and democratic platform. These aspirations are espoused through the eleven (11) Pillars of the People's Charter.
Pillar 9 of the Charter is, making Fiji a knowledge-based society. It underscores one of my Government's objectives in progressing national change through improved advance information technology, and developing Fiji as an attractive info-communications hub in the region. Universal access to information and greater public awareness of Government programmes including broad-based appreciation of Government is achieved through cyberspace modality.
This is the essence of the Ministry's website to bring to you and the world my vision and of my Government on where and how we want to take Fiji as per the aspirations of the People in the Charter.
Thank you and Happy Browsing
Honourable Prime Minister Rear Admiral (Retired) J. V. Bainimarama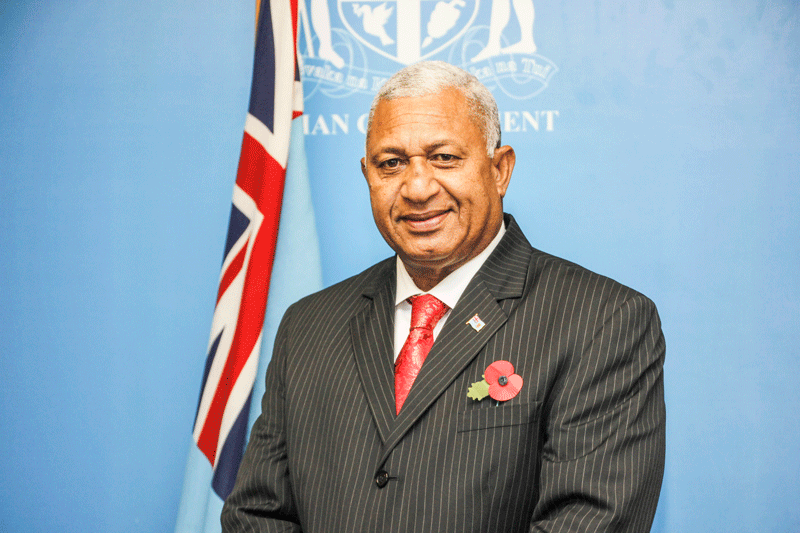 Our Vision
A BETTER FIJI FOR ALL THROUGH STRONG LEADERSHIP AND EXCELLENCE IN SERVICE.
Our purpose as an organisation at the apex of Government is to ensure that the Prime Minister and Cabinet can govern Fiji in the most effective way possible.
Our Mission
To achieve our vision, we will effectively provide sound policy advice and administrative support to the Prime Minister and Cabinet in an efficient manner and through a commitment to the highest levels of professional integrity that is founded and driven by its values.
Values
Loyalty to the Government of the day.
Respect for one another and for the rule of law.
Reliability to do our jobs properly and assuring the Government that it can depend on us for support.
Accountability for everything we do and the decisions we make.
Professionalism through a high level of competence, honesty and fairness in the delivery of our services.
Tolerance for individual differences and working together without prejudice, bias, or discrimination.
Uphold the values and ethics of the Fiji Public Service.
Our Location
4th floor Govt. Bldgs. New Wing Suva